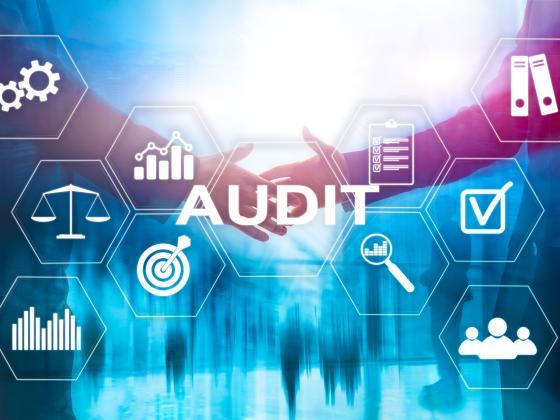 Welcome to Internal Audit!
3.8/5
Audit client satisfaction
UKIA surveys its audit clients to obtain feedback on the overall audit process, together with the auditors' professionalism, preparation and communication. For FY 2022-23, UKIA received an overall score of 3.8 out of 5, with the highest score given for how the audit process is carried out to minimize disruption (3.9).
4.4/5
Lessons Learned satisfaction
UKIA hosts a quarterly webinar, Lessons Learned, to share information about business operations concerns trending across the enterprise. UKIA surveyed attendees of its three events during FY 2022-23 to receive feedback and gain insight into topics of interest for the future. For FY 2022-23, UKIA received a score of 4.4 out of 5.
UKIA's audit duration – the actual hours expended compared to the hours budgeted for each project – was 13 percent over budget this year, a significant decrease compared to the previous year. UKIA attributes this improvement to its new audit management system as well as more accurate budgeting methodology that accounts for factors unique to each audit.
12,900
Hours spent on audits
UKIA's staff and managers spent nearly 13,000 hours on audits in FY 2022-23. This time was devoted to 33 completed audit projects and 22 inquiries/investigations.
1,061
hours spent on stakeholder outreach
In FY 2022-23, UKIA devoted more than 1,000 hours to stakeholder outreach. UKIA defines this as any meetings outside the audit process to communicate concerns or foster relationships to with university stakeholders and provide more meaningful insights and information to units across the enterprise.
The 33 reviews and 22 investigations that UKIA completed assessed 14 of the 16 identified risks, achieving audit coverage of 87.5 percent, an increase of 16.5 percent over last year's metric.